How It Works

It takes just 3 easy steps to file for divorce.

Complete our simple online questionnaire

Provide information about your marriage and dissolution by simply answering questions on our website.

Review Completed Utah Forms

Get the ready-to-file forms and we provide instructions on what to do next. Perform your DIY divorce with ease.

File the Documents

File the divorce papers in a courthouse or online. Notify your spouse about the divorce proceedings.
Benefits of Our Service
With over 9 years of experience preparing quality divorce forms, UtahDivorceForAll.com is ready to help you out with your divorce paperwork. You can get ready-made documents for just $139 that comply with all Utah State laws and regulations. Thousands of people have trusted our expertise and saved their time and money arranging a do-it-yourself (DIY) divorce without a lawyer. UtahDivorceForAll.com services include:
A court-acceptance guarantee for all forms created on our platform or your money back

Detailed instructions on how to file for divorce yourself

Review your answers and make changes anytime

A full package of divorce filings
Receive completed forms in your email within 2 business days

Substantial savings on the services of a lawyer

Paperwork preparation from the comfort of your home

Attentive customer support service
Fast & Easy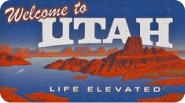 Fast & Easy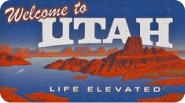 About Utah Divorce For All
1000+
members of the US Armed Forces served
Valid Grounds for Divorce in Utah State
Utah's divorce rate of 3.8 per 1,000 state residents gives it the 3rd highest divorce rate in the nation, tied with Oklahoma, Wyoming, and Idaho.
According to Family Law, Utah accepts no-fault divorce procedures. In a no-fault divorce, neither of the parties is accused of ruining the marriage. To get a no-fault divorce, spouses simply state that their marriage has suffered irreconcilable differences.
Another ground for granting a no-fault divorce is living separately and without cohabitation with a court order (issued by any state) of separate maintenance for at least three consecutive years.
Utah state also provides the option of filing for divorce based on a spouse's bad conduct during the marriage. It's called a fault divorce. The grounds for this procedure include:
marital infidelity;
impotency of the respondent at the time of marriage;
substance abuse;
violent behavior;
incurable insanity;
conviction of a felony;
deliberate disregard to provide the standard necessities of life;
abandonment for more than one year.
What Clients Say About Us
Easy to go
"I was able to complete the application in one sitting. The questions were laid out well and easy to comprehend. Will definitely recommend it to anyone needing a quick, easy divorce settlement!"
Quick & Fast
"I never knew it could be done from the computer, I am super appreciative of the quick turnaround, especially over a holiday weekend!!"
Easy to Use and Convenient
"Much easier to use than trying to figure it out on my own. Was able to fill out the information in a short amount of time."
Good service
"I greatly appreciate having this service available at such a difficult time in my life."
Fast and Easy
"This seems to be an easy route and process to effectively get around divorcing in record timing."
Fantastic
"Flawless and super easy! Took so much stress off my shoulders."
Easy as 123
"It was amazingly easy. And a lot less expensive."
Handled everything well
"All my questions were answered in a timely manner and everything was easy to access."